Trojan Walk of Fame
Buy-A-Brick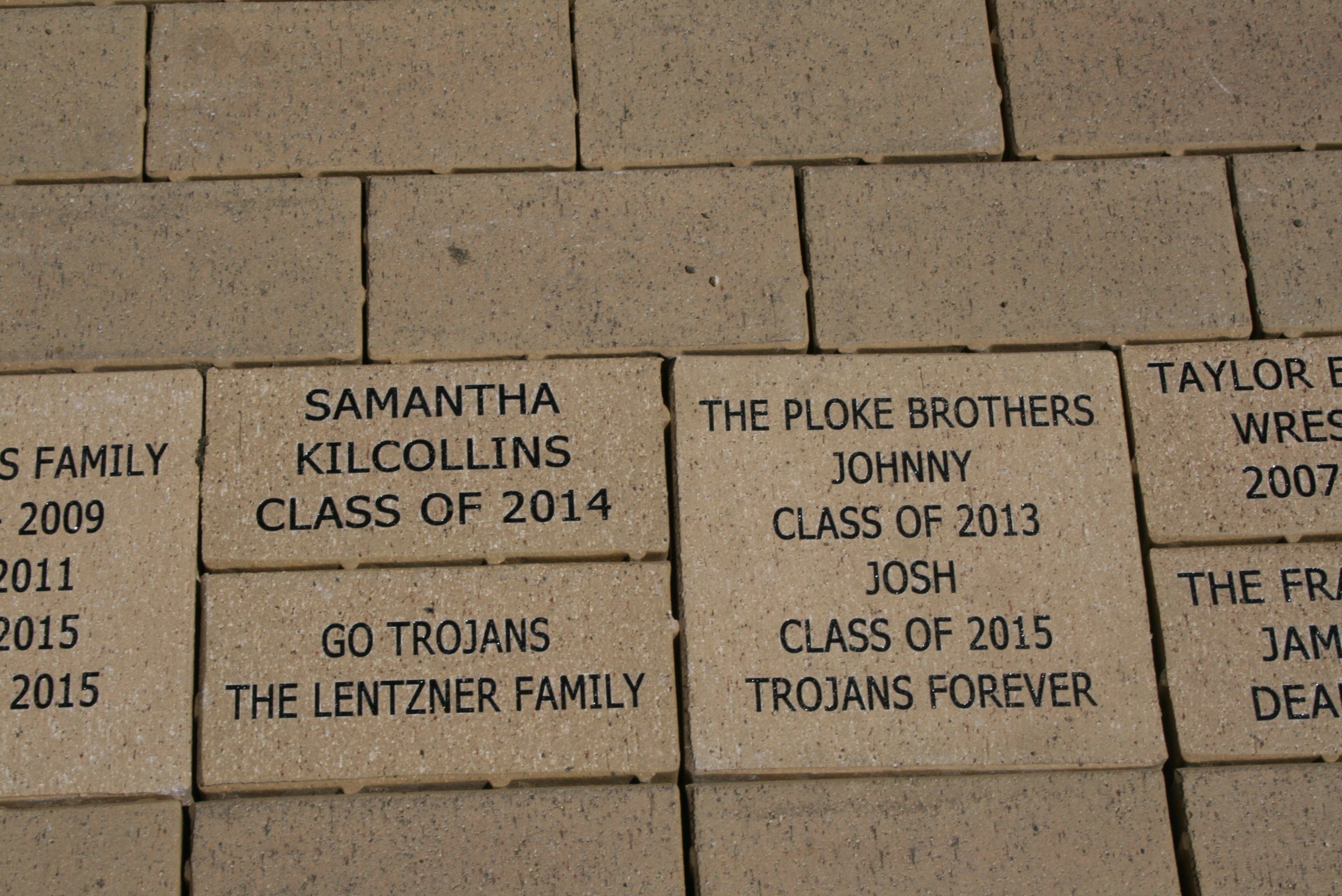 Have your family name, student's name or business name etched on a brick and placed into the new Trojan Walk of Fame. The original walk is located at the entrance to the big gymnasium. A secondary location is now located in front of the track/football field.
Proceeds from the brick sales support a number of program and facility improvements at Oak Ridge sponsored by the Oak Ridge High School Foundation.
Individuals can purchase a brick at either the $150 (4″ x 8″) or $200 (8″ x 8″) level.
Local businesses can proudly show their support of Oak Ridge by purchasing an 8″ x 8″ brick displaying their company logo for only $300.
Buy your brick here: https://www.orhsfoundation.com/forms/buy-a-brick