School Supply Drive
The Oak Ridge High School Foundation is organizing its 3rd Annual School Supply Locker Drive.
We are asking for any donations you can make to help us provide much needed supplies for each classroom.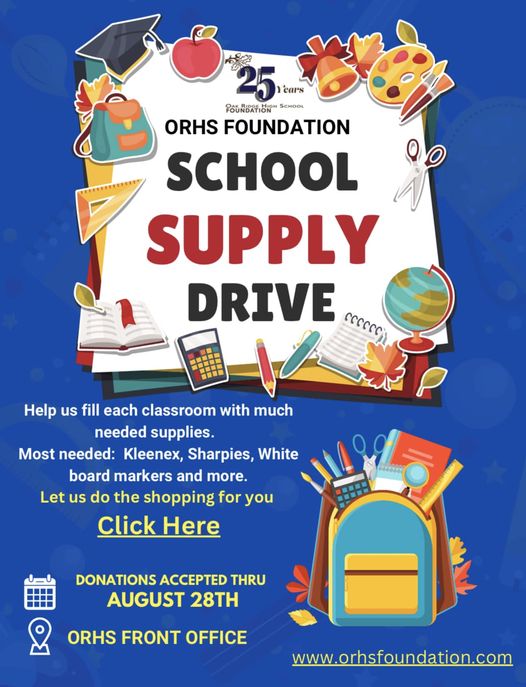 We have many ways for you to donate!
1) Sign up to shop for items and drop them off at ORHS!
2) Let us shop for you! Donate here and we will shop & drop them off for you!
3) Want to support your favorite department at ORHS?
Purchase items from their supply list below and Amazon will direct ship donations!