Board Members
Brooke Van Komen
President
Brooke joined the Foundation Board as secretary in November 2015 and took over as President in August 2016. She has served as Blue and Gold Auction Co-Chairperson and as a Sports Booster Board Member. Brooke was also a Site Council Member at Marina Village Middle School . Brooke and her husband Steve have four children: Bryn- Class of 2014, Alexa- Class of 2017, Drew- Class of 2021 and Garrett- Class of 2025.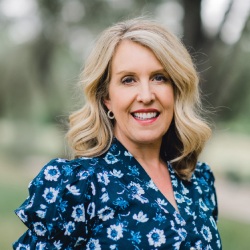 Steve Olds
Treasurer
Steve joined the Foundation Board in June of 2012 as Treasurer. Steve is a CPA and partner at Williams & Olds CPAs. Steve is also on the Board of Directors serving as a Treasurer for the El Dorado Music Theater.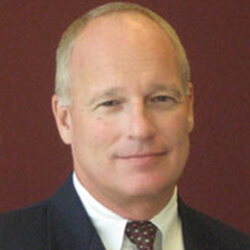 Shellie Cook
Shellie Cook has been an Oak Ridge High School Foundation Board Member since 2013. As a Board member, Shellie was very instrumental in the development of the concept and operations of the Performance Training Center (PTC) and currently is Chair of the Program. Shellie's daughter, Bailey, is a senior at ORHS and her son, Dalton, is a 7th grader at Rolling Hills Middle School. Shellie is also a alumni of ORHS, class of 1985.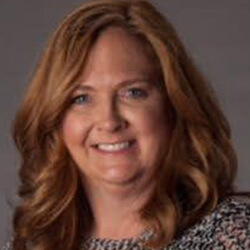 Ann Root
Ann is one of the co-founders of the Foundation and has served on the Board since 2001. Ann is retired from Oak Ridge where she was the Athletic Director for a number of years in addition to teaching. She still substitutes at Oak Ridge on a periodic basis.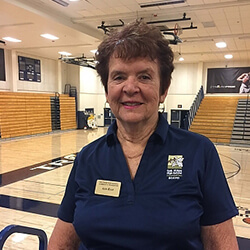 Eileen Sanfelice
Secretary
Eileen Sanfelice Eileen joined the Foundation in August 2016 and currently is a board member for community outreach and activities. She is the lead Foundation representative for the New York Creek project, an ongoing partnership with the community and foundation. She was an active Sports Boosters board member for numerous years and had co-chaired the B&G Auction in 2016. Eileen works for EDCOE as an instructional aide for behavioral autism. She's an alumni parent of 2 daughters: Sami Jo (2015) and Katie (2017)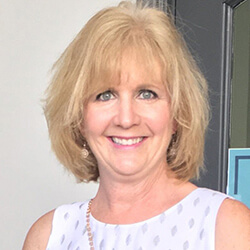 Billie West
Billie is a long standing member of the Foundation Board, joining the Board in 2010. She coordinates the Foundation's Stadium Seating and Reserved Parking program. In addition, she administers the Foundation's Trojan Walk of Fame program and is the current Fund Raising Committee Chair. In addition to the Oak Ridge High School Foundation Board Billie is also a board member for the non-profit organization Wrestlers in Business Network and is the current director of the El Dorado Hills Wrestling Club. Billie has had two of her children graduate from Oak Ridge HS, her son Kyle Class of 2009 and daughter Korbyn Class of 2010. Her daughter Keeton will be graduation Oak Ridge HS in 2018 and her youngest son Kaden will graduate Oak Ridge HS class of 2020.